Warehouse & Delivery Management Systems
RT helps you run the business vs letting the business run you
Who is RT Systems?
RT Systems, Inc. was founded in 1989 by a group of material handling and inventory control system professionals with a vision to create an inexpensive warehouse management system applicable to a wide range of customers and industries. RT has expanded its staff over the years, which now includes industrial engineers, supply chain management experts, project managers, software designers, and software programmers.
Our key vertical markets include:
Your One Stop Solutions Provider
Since 2007 RT has added Industrial Engineers, Supply Chain Management Experts, Integration Resources, Programmers, Designers, and Software Implementation Specialists. RT has grown to be a one stop turn- key solutions provider with the necessary resources in house.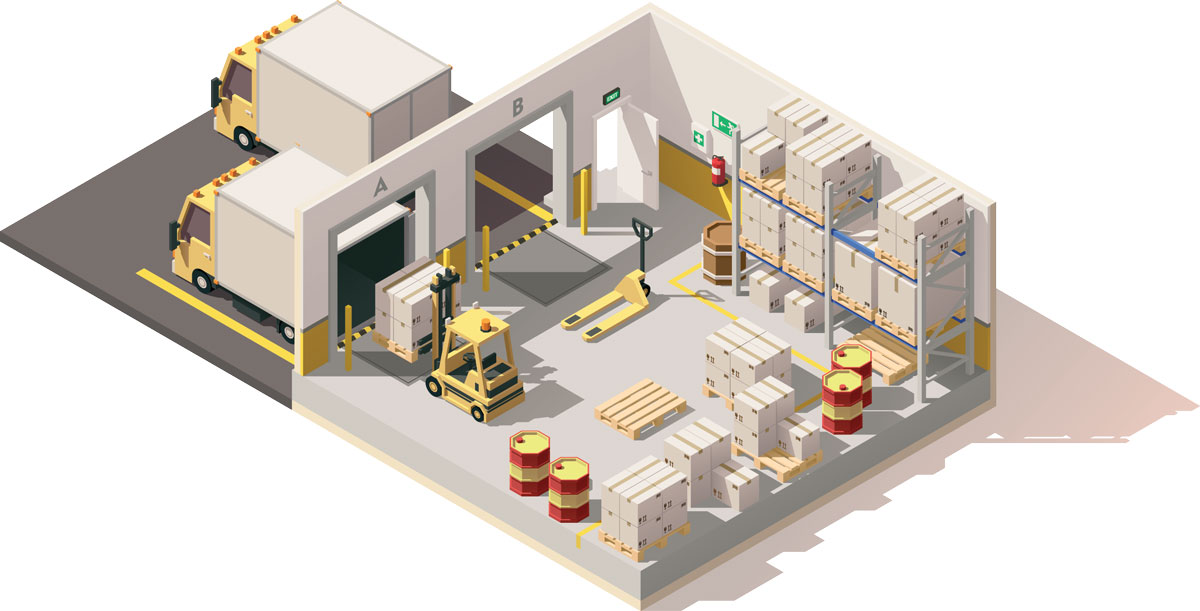 Why RT Systems is the best choice in the industry
RT is accountable for results
Save money
Save time
Focus on business
Build customer relationships
You're in control
Increased growth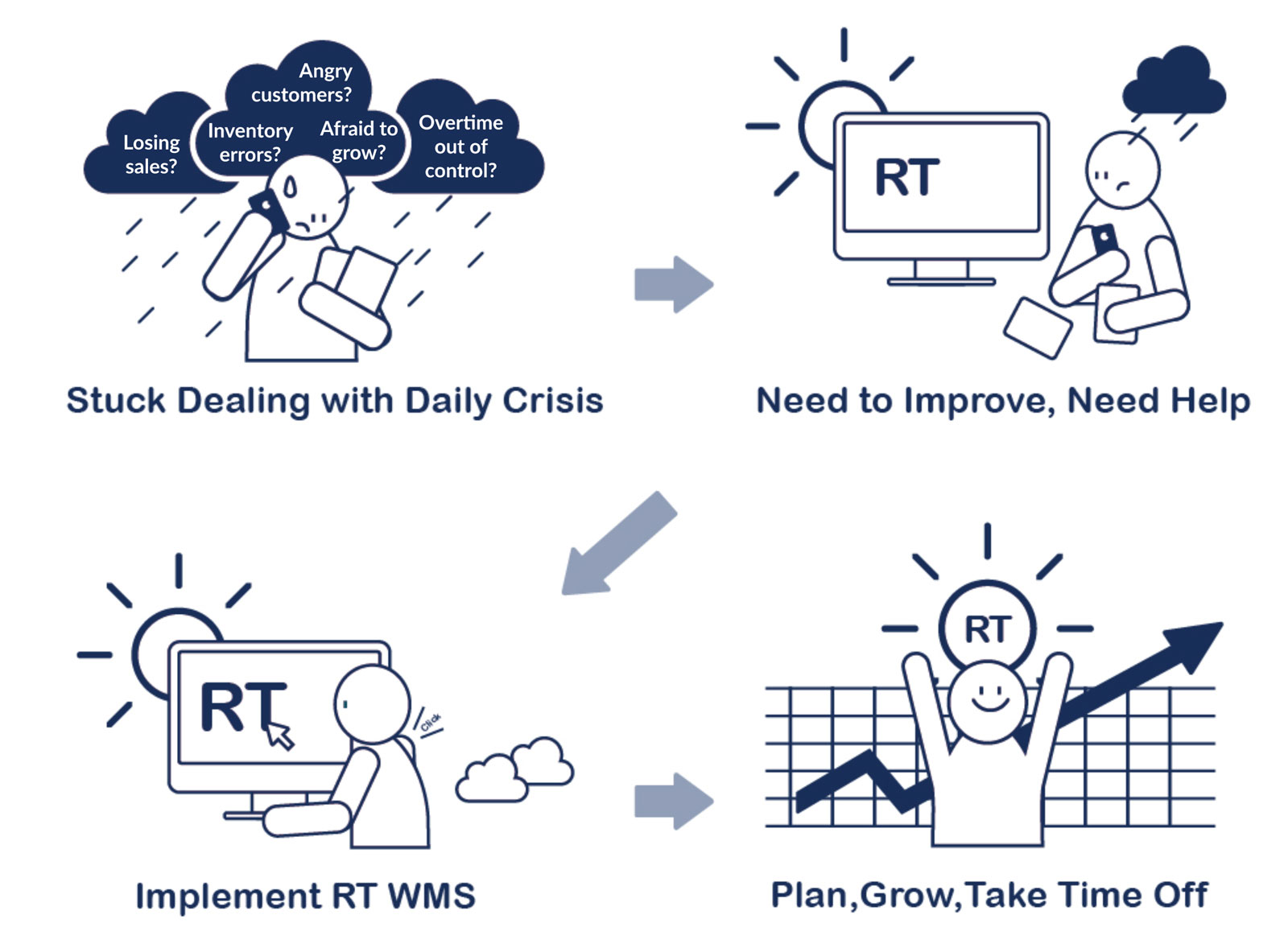 Guide/Project Plan
Failure is not an option
1
Understand Needs
On site detailed review of all processes.
Comprehensive Plan
RT creates a detailed guide plan/project plan that ensures success and accountability
Phase-In Modules
Start Receiving Items with RTLocator Software, days or weeks in advance of the official go-live date
Plan For Go Live
Collaborate with customer on best date to go live and plan for data migration or a physical inventory event
Post Go Live
Train customer to manage by exception, review key audit reports, and fix issues immediately.
Continuously Improve
Customer has time available to plan for improvements in the warehouse and or back office processes.
THE RT DIFFERENCE
Our Services
1
Warehouse Management System + YMS
RTLocator WMS is a real-time/fully functional warehouse management system that includes all the key functions: Receiving, Store/Put Away, Transfers/Moves, Consolidation, Cycle Counting, Pick, Load Verify for Deliveries/Trucks, Physical Inventory, and Replenish. RTLocator WMS includes Yard Management functionality. ("YMS") RTLocator connects EDI ASN's to trailers upon arrival into yard, creating real-time visibility for all inventory in the yard and dock locations.
Delivery Management System
RT Delivery DMS is the perfect extension to take real-time visibility outside the four walls of the warehouse and track in transit status of your deliveries. RT Delivery has two components, the first being an app called RT Delivery that is loaded from the apple store or google play.
RT offers 'Demand Forecasting' as an add-on module. RT's demand forecasting module can run infinite what if scenarios utilizing forecasts from historical volumes based upon user selected time frames, user can also put in their own forecasts, etc.
RT offers an Automotive Sequencing solution that can operate as stand-alone software or as a fully integrated module within RT Locator WMS. RT's Automotive Sequencing is flexible and offers many sequencing methods. RT has continually improved the functionality over the past 20 years.