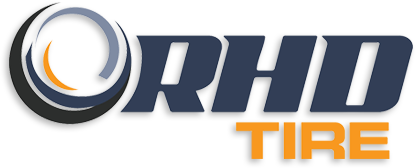 RHD Tire (February 2019)
RT Systems, Inc., has been selected by RHD Tire located in Wyoming, MI to install the RTLocator (RTL.NET) Warehouse Management System Platform in 3 locations. Warehouse sites are in located in Wyoming, MI, Ferndale, MI, and Indianapolis, IN. RT is looking forward to becoming RHD's solutions partner/provider for warehousing, distribution, and logistics. RHD Tire's mission has always been to deliver the highest quality service and to be the tire dealer you trust.

Flynn's Tire Group (February 2019)
RT has been selected by Flynn Tire Group to transition all four Flynn's Tire Distribution Centers to the RTLocator Warehouse Management System Platform. Once the distribution centers' transitions are complete Flynn will then begin to launch RT Systems Inc. Delivery Management System ("DMS"). DMS is a new RT App that runs on iOS or Android mobile devices. Drivers will be scanning tires and providing electronic receipts at customer deliveries and internal retail store deliveries. DMS will also track driver status and ETA's to next stop.